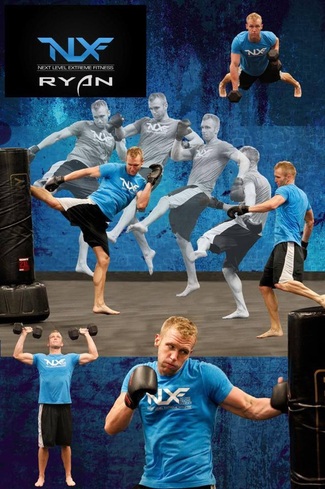 Owner and Fitness Director
How long have your been working at NLXF? 
I opened the doors in January 2011 and I have been here ever since. I have loved every second of it!

What can clients expect from you as a trainer?
Energy and discipline.  I love being able to motivate people simply by being a high energy type of person.  Couple energy with discipline, I love being able to have the structure we have.  It's amazing to think we can have 100 adults in a room being attentive, all while physically demanding so much out of their bodies, and still come back for more day in and day out.
What are your own fitness goals?
I'm not someone that wants to be "huge."  My honest goal is to just be healthy and tone.  People who look to be big and bulky or teeny tiny scare me, because at some point, you're going to have to give that up and you're going to be disappointed.  I'd much rather just live a lifestyle that makes me feel and look good.
What is your favorite day to teach?
Tuesdays and Fridays.  The intensity is always there and I love being able to push people a little bit further to help them reach goals they didn't think possible.

What is your favorite exercise?
Narrow-to-wides squats or burpees.